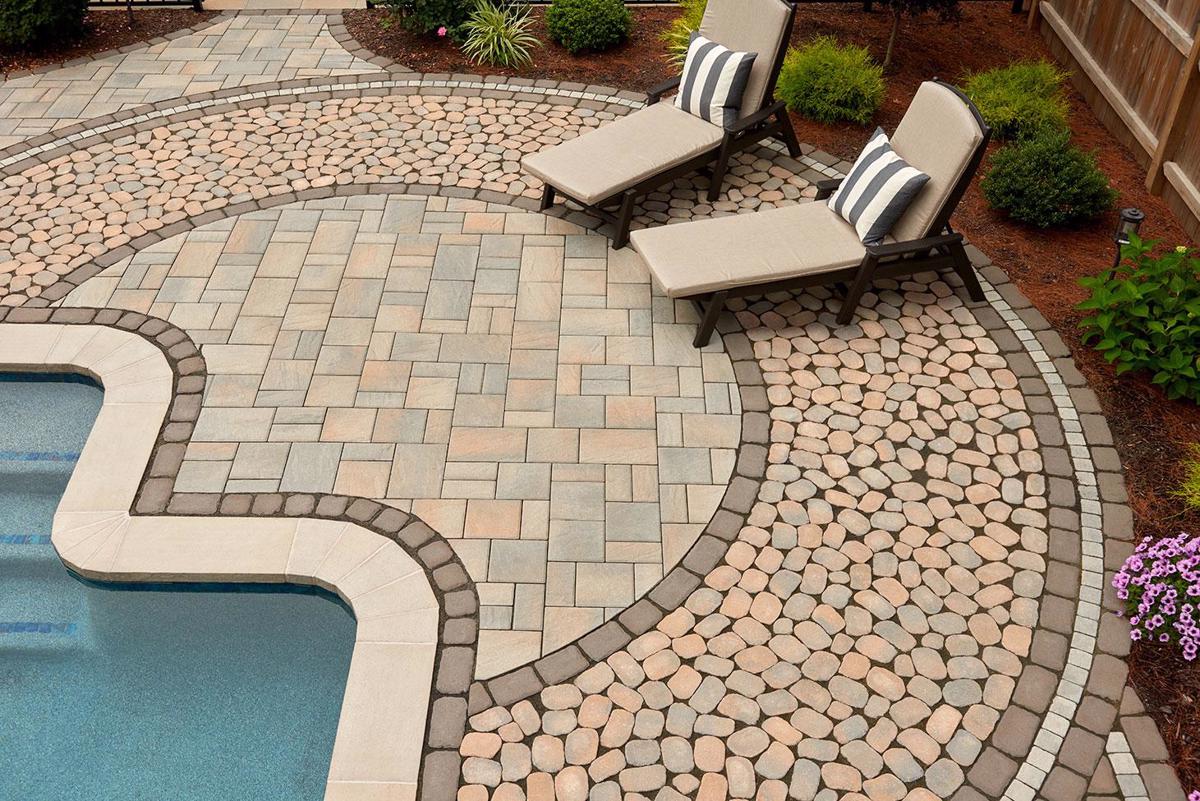 A best-seller, Antika is a round-shaped cobblestone paver for driveway and patio use
(permeable capabilities).

Give your backyard the allure of cobblestone courtyards with this paver...perfect for the decorative aspects of your dream landscape. The Antika paver's unique shapes reduce the need for cutting and makes for an easy installation process. This paver is great for patios, driveways, pool decks, walkways, as well as framing and dividing outdoor living spaces with custom moscaics.
Thickness 2 3/8" / 60mm
Six different shapes
Texture is smooth