STERLING Wall
| by belgard®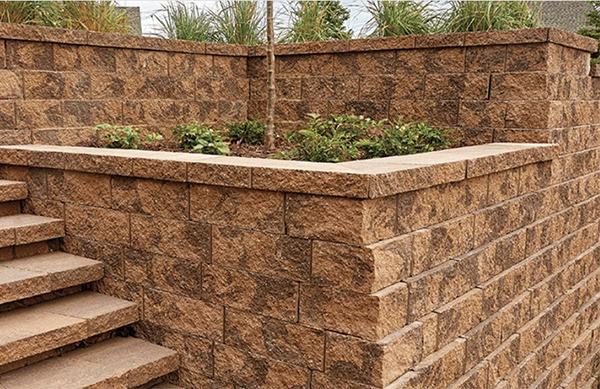 The Sterling™ Wall System is a versatile solution for every landscape. Installation is simple with an easy to locate pin system and a battered retaining wall. This unique block can also be split to make a two-sided unit for a freestanding wall system and column units. The straight split texture provides an aesthetically pleasing landscape design wall.
Stone Sizes
Segmental Retaining Wall | 6" x 17 3/4" x 12"
Universal Cap | 3" x 18/12" x 13"